Social Media Marketing

Services
Grow your brand through a social media campaign built to drive sales, engagement, & leads.
As an accomplished social media marketing company in India, our forte lies in conceiving, designing, and developing eye-catching and engaging social media content that can help your business gain the desired traction.
Grow Your Brand
by partnering with SEOWebplanet






OUR SOCIAL MEDIA MARKETING SERVICES
Premier Social Media Marketing Solutions

Facebook Marketing
Our Facebook advertising agency determines your marketing budget, manages your Facebook profile, optimizes Facebook ads, cleans up posts, and performs regular Facebook optimization to expand your reach and establish brand authority.

Instagram Marketing
Our Instagram advertising experts enhance your business profile, launch sponsored ads, post-share worthy content and images, and leverage Instagram reels and stories to tell your brand story.

LinkedIn Marketing
We strive to formulate the right strategy and plan to generate more leads and promote your business on LinkedIn. LinkedIn is a powerful platform offering better brand visibility and effective lead generation, attracting a wider audience.
Twitter Marketing
As a dedicated Twitter advertising agency, we utilize data-tracking tools that help measure your analytics, identify your target audience, and create organic and paid Twitter marketing strategies.

Pinterest Marketing
With our team of Pinterest marketing solutions, you can convert more browsers into customers. We will track your Pinterest analytics to determine your pin performance and improve your Pinterest marketing campaign.

Youtube Marketing
We will help you amp up your YouTube marketing strategy to capture your customer's attention and compel them to take action. We will make your YouTube marketing content resonate with your ideal customers.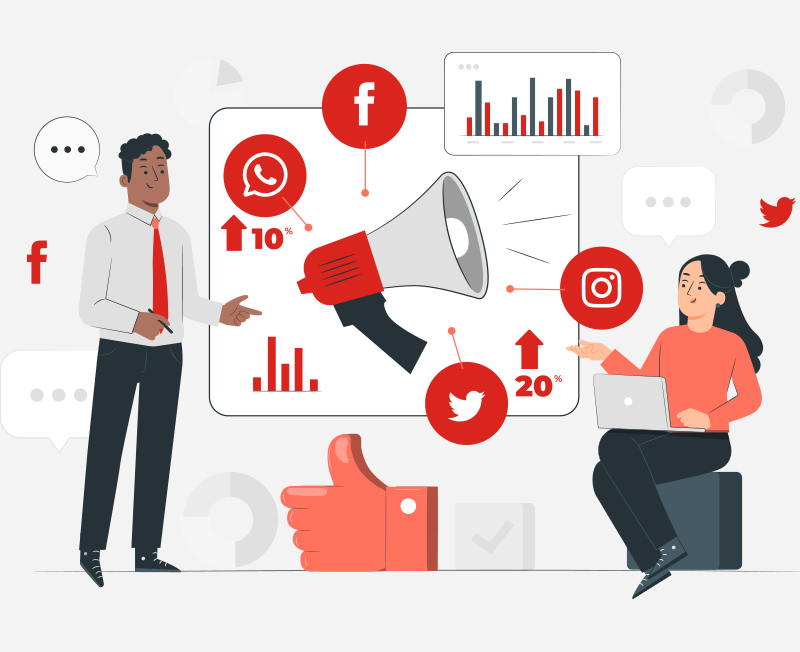 BENEFITS FOR YOUR BUSINESS WITH OUR SOCIAL MEDIA MARKETING CAMPAIGNS
Social media marketing (SMM) is a continually progressing and evolving online marketing tool for companies and brands. Your brand's presence on social media platforms like Facebook, Instagram, LinkedIn, Google My Business, Pinterest, and Twitter, can dynamically increase and attract the right attention and exposure.
Our team of highly accomplished social media marketing professionals including strategists, content managers, editors, designers and advertising managers can help you build a strong emotional connection with your audience. We believe that each network has its own unique personality which we strive to bring out in our sharp strategic approach designed exclusively for you to bring optimum results on every network.
Social Media Marketing Process
Premier Social Media Marketing Solutions
Determining the Primary Goals
Our social media marketing professionals will determine your goals, create personas and locate these personas online. During the process, we gather significant data and ensure that our execution is on target.
Develop the Business Brand
Our professionals create clear brand guidelines for images, copy, tone, colors, and other features required in creating your social media brand. We ensure that your company have a cohesive online presence. 
Optimizing the Business Website
Our social media optimization checklist ensures we will leave no stone unturned to maximize your online presence. Above all, we will help you design a strategy related to your goals.
Build Communities, Brand, and Revenue
We strive to build the community size, brand reach, and revenue for your business through our blogging, social media advertising, creative content, and series of viral interactive marketing campaigns.
AVERAGE CLIENT RESULTS

2021-22 IN INDIA
Looking for exponential Social Media growth for your company?
Social Media Tools

We Used
To achieve the best results, we use only the best tools for Social Media Marketing.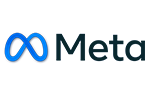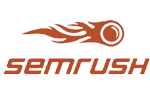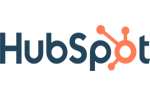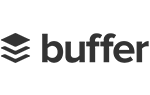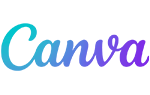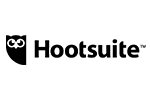 FREQUENTLY ASKED QUESTIONS FOR Social Media Marketing SERVICES
Top identified questions our Social Media Marketing Services clients are asking us about Social Media Marketing.
Our social media management services include:
Social media content creation
Hashtag strategy
YouTube marketing
Facebook, Instagram, and Twitter strategies
Influencer marketing strategy
Social Media Marketing Services help your brand in the following ways:
Increased brand awareness
More inbound traffic
Improved search engine rankings
Better customer satisfaction
Higher conversion rates
Social Media Marketing, (SMM) uses social media platforms to build social networks and share information to build a company's brand, increase sales and drive website traffic.
Social Media Optimization, (SMO) is an extensive process that helps the brand perform optimally on social media.
SEOWebPlanet covers all aspects of digital marketing to small and medium companies across industries that help boost their online presence. Our skilled and experienced team of professionals starts from the fundamentals to build your presence and maintain your reputation.
Yes. Social media marketing helps expand your business by driving more traffic to your website, receiving customer feedback, and building customer loyalty. A successful strategy includes details about your social media goals, target audience, and way to measure ROI.
Social media marketing allows businesses to connect and engage with potential customers through numerous social media platforms like Facebook, Twitter, and Instagram. With a strong social media marketing strategy, brands can successfully engage with their audience.