Top 27 SEO Resources That Help Your Target Audience Find Your Blog Or Website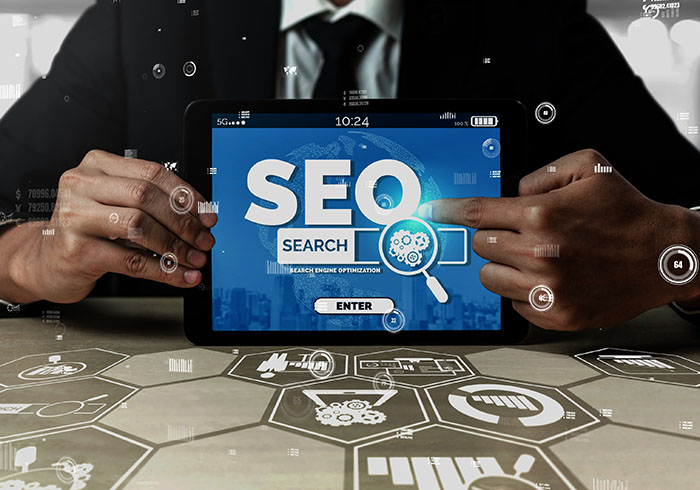 Search Engine Optimization or SEO is what most websites strive to achieve. However, companies are always at a loss as to how they can achieve high SEO rankings. So here are some  Seo resources that can help.
LEARNING SEO
1. The Beginner's Guide to SEO – Moz
It explains the importance of SEO and the basics of user experience, designing, or the tools that can facilitate better SEO.
2. Search Engine Optimization – Google
This underlines the basics of SEO, and how to improve site structure and content. It also addresses how to deal with web crawlers.
3. The Web Developer's SEO Cheat Sheet – Moz
Helps you understand important HTML elements, important social metadata, and how to target multiple languages.
4. The Advanced Guide to SEO – QuickSprout
This explains how site speed and performance are relative and the need for keyword research, indexation, accessibility, and link building are needed.
5. The Essential Guide to Creating an SEO-Friendly Customer Journey – HubSpot
It teaches the implementation of SEO and mapping out of the customer journey.
6. Cracking the SEO Code: Tricks to Magnify Search Visibility – Rand Fishkin
This video explains Google's policies and ranking algorithms. It stresses link building, content creation, keyword research, and how disappearing data challenges SEO.
7. Actionable SEO Steps That Aren't as Scary as You Think – Twoodo
It focuses on keyword research, using keywords right, and reading pages as Google bots would. It also teaches you to improve SEO externally and submit your URL to Google.
8. Keyword Research: The Definitive Guide – Backlinko
Teaches you to use Google Keyword Planner, identify keyword competition, create SEO content and use keyword research tools. Keyword research helps businesses how to target their audience.
9. A Step-by-Step Guide for On-Page SEO Management – HubSpot
It explains SEO auditing, site architecture, and incorporation of visual content. it is a main and important part of SEO resources.
LEARNING LOCAL -SEO from Seo resources
10. Local SEO Checklist – Synup
This checklist makes sure you follow all the needed steps for SEO.
11. How to Not Suck at Local SEO – Darren Shaw
Teaches how to improve brand awareness and facilitate user experience. It covers the disadvantages of keyword stuffing, cleaning up directory listings, spam links, building citations, and the need for a super link.
12. The Complete 2015 Guide to Local SEO for Insurance Agents- Agency Nation
This guide includes internal linking for SEO, using Google Plus and Google Local, leveraging client reviews, and understanding the on-site indicators of SEO.
13. The 2015 Local Search Ranking Factors – Moz
It explains the overall and negative ranking factors along with those influenced by recent changes. It explains pack factors, localized organic factors, and more. these are important Seo resources.
14. Bring Your Local Business Online #1 – Google Webmasters
Determines a business' value and practices to find potential customers and differentiate your brand from others.
15. Designing Business Location Website Pages – Local University
It explains landing page pitfalls, technical enhancements, examples of a single-location web page, and more.
LEARNING HOW TO OPTIMIZE CONTENT WRITING from Seo resources
16. SEO Copywriting: A Complete Guide for Beginners – SEOPressor
Learn the art of headline writing, optimizing keywords, and reader-friendly content.
17. Why Content Marketing is the New SEO – QuickSprout
It explains what content is best for SEO, Content marketing by the numbers, and differentiates it from paid SEO.
18. Actionable SEO Techniques You Can Use Right Now – Backlinko
Teaches benefit-focused content curation, the importance of content length, generating links, social shares, and finding broken links.
LEARNING HOW TO OPTIMIZE SOCIAL MEDIA
19. 12 Powerful Ways to Use Pinterest for SEO – Epreneur TV
It shows you how to optimize images, and profiles, create backlinks, and maximize social signals.
20. YouTube Ranking Factors: Getting Ranked In YouTube – Search Engine Land
It shows you how to utilize YouTube to increase rankings.
21. How to Increase Qualified B2B SEO Traffic in 2016 & Beyond – Search Engine Land
It teaches you how to use forums and Q&A websites for a boost in SEO.
22. How to Use Google+ for Social SEO – Plus Your Business
This explains social SEO v/s traditional SEO, how to build your profile, optimize posts and build a community through Google+.
LEARNING LINK-BUILDING
23. Link Building Methods That Work Right Now – Matthew Barby
It debunks SEO myths, teaches you PR commenting, builds partnerships, and creates thought leadership personas.
24. The Beginner's Guide to Link Building – Moz
This explains link building, and its importance and differentiates good and bad links along with tips on link-building campaigns and link-building metrics.
25. Get Hundreds of Links to Your Next Blog Post, Guaranteed – ViperChill
Creating post titles that attract readers and help your blog posts explode.
LEARNING HOW TO INCREASE SITE TRAFFIC with Seo
26. 10 Smart Tips to Leverage Google+ for Increased Web Traffic – Moz
This will teach you how to write engaging headlines, format, and use hashtags and Google+ comments to help.
27. How a 3-Month-Old Website Received 958,373 Visits from Google – ViperChill
Discover the trends for SEO and features of Google News.
Persistence is the key to learning SEO from Seo resources. Go through the links above and try implementing the ideas. Measure the success of your efforts and keep improving. Over time you will develop a knack for being friendly with search engine bots!