How 'Pinterest' Can Be Used For Improving Online Reputation Of Enterprises?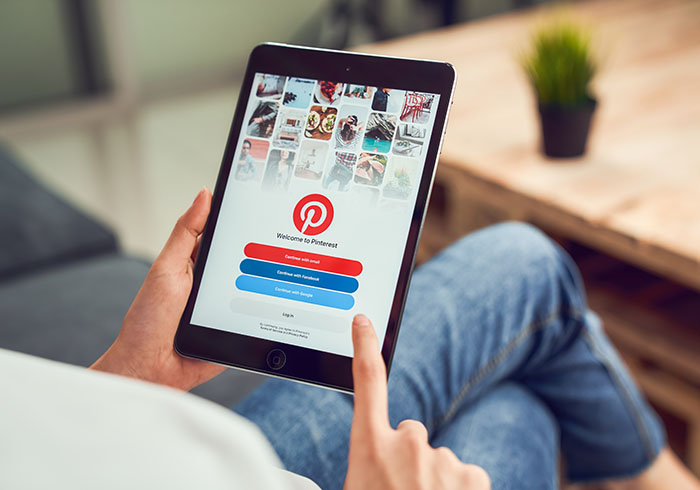 It has been a revelation on the Internet platform since its inception in 2010. It has become one of the fastest-growing social media websites with more than 48 million users and counting. For business, it is a 'new age concept, but nothing can be far from the truth that it is a great marketing platform. Here are some of the reasons why one should use the website for a business marketing plan to improve the online reputation of any enterprise:
EVERYONE LOVES PICTURES
There has been a huge spike in info-graphics in recent years to cater for information online. This is simply because people would rather go through the images than read them. This is the main reason behind the success of the social networking site. It is a platform that allows enterprises to promote and showcase their products and services which would help them to make an impact on the audience. For instance, a company can pin a picture of its recent product line with various service offerings with related tags. E-cards, funny images and photos about the products or the company are good ways to attract potential customers online. It is one of the simplest ways to showcase your company and at the same time market itself.
BACKLINKS TO YOUR WEBSITE
Pinterest offers users with pinboards through which they can manage pins, upload photos, sort and save images. For any company that is looking for aggressive expansion into the online space, it is the way to use links on the images which will direct potential customers to the official website for more information. It also allows companies to provide their information to people without any unnecessary risk or hassle.
BEING PART OF THE GROWING COMMUNITY
It is similar to Facebook and Twitter in more than one way. It gives companies a chance to interact with potential customers to increase their clientele.
INTERACTING
Interaction on the site is not similar to Facebook or Twitter, it takes place when someone repins or comments on any photos or images posted by others. But, repining is not the only thing that customers are interested in, so companies need to show them their interests and followers. This will also showcase their business personality which will definitely help in building an online reputation among prospects.
SHARE AND ORGANIZE CONTENT
Managing separate pinboards can be useful as companies can use one for highlighting their products and one for company updates and the latest happenings.
Sharing content is a useful technique that can boost any business. Maintaining separate boards can help you to order and sort things easily without any clutter.
FACEBOOK INTEGRATION
There is more than one reason why Facebook is considered as a potential tool for business promotion activities. Pinterest allows companies to integrate their official Facebook page with it so that they can share certain pages on Facebook with their followers. This will increase the chance of grabbing people's attention, which can boost your online reputation.
ORGANIZING ONLINE CONTESTS
People love winning contests because of the rewards they get. Contests and giveaways are great ways to promote your brand. You can make rules that will make sure that interested prospects come pouring into your official Pinterest page and participate in the content to earn rewards or win prizes. This will automatically boost your webpage traffic as people will come across your pins and company products & services.