Twitter Marketing

Service
Boost Your Brand Presence with India's Trusted Twitter Marketing Agency
With over 330 million active monthly users, Twitter offers businesses opportunities to reach a large following and form enduring connections through content. SEOWebPlanet offers an excellent Twitter marketing experience, enabling our clients to leverage the immense power of the amazing social media platform to benefit the business.
Grow Your Brand
by partnering with SEOWebplanet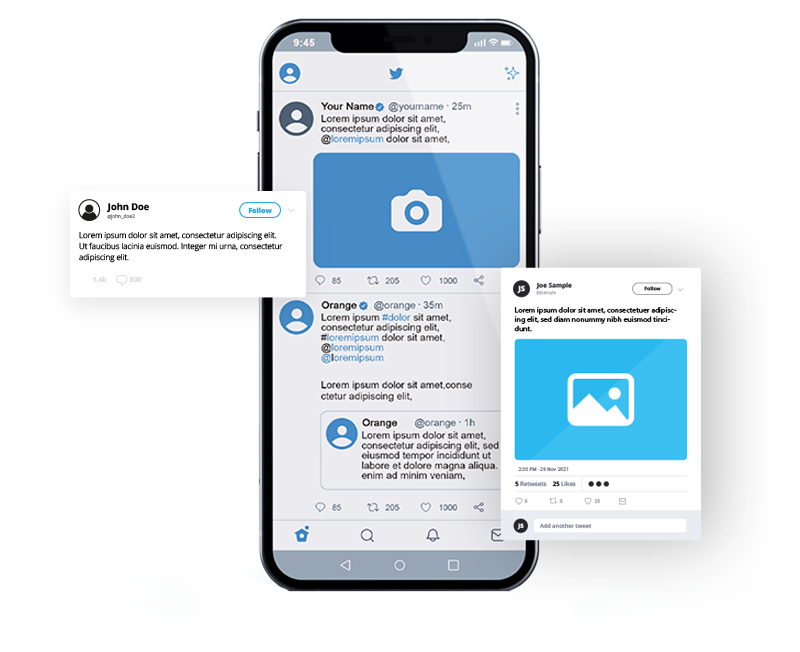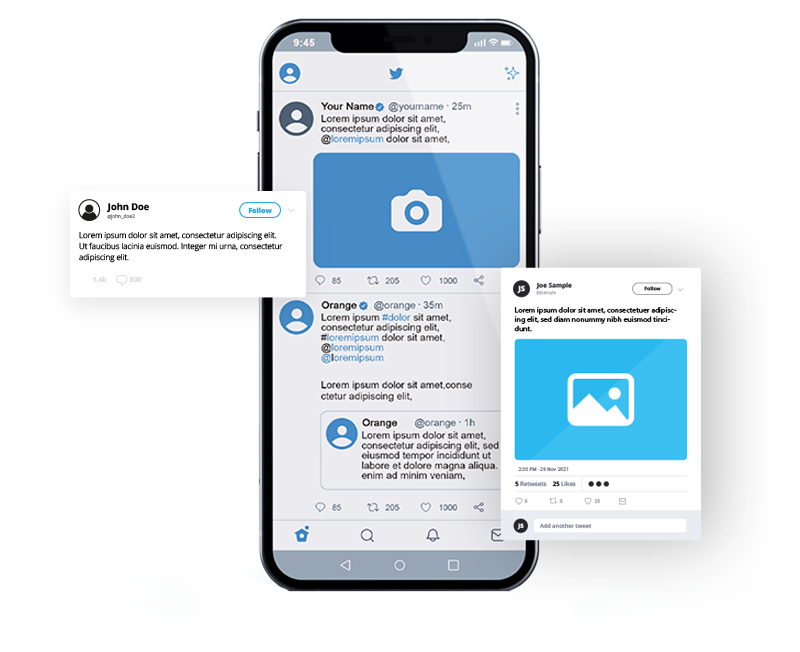 Accelerate Your Revenue through Top-notch Twitter Marketing Services
With several millions of active users on Twitter, 79% of them recommend a brand they follow. Whether you want to increase your followers, boost brand awareness, or generate more conversions, our Twitter marketing services will help you achieve the best results. At SEOWebPlanet, we help you develop a comprehensive organic and paid Twitter marketing strategy to boost your brand.
Our Twitter marketing service drives brand awareness and meets the brand's social marketing goals. We have in-house, experienced Twitter marketing experts who successfully manage brand-advertising campaigns across industries.
Why SEOWebPlanet's

Twitter Marketing?
We propose clear plans and strategies to create a desirable Twitter marketing campaign that sets us apart from others.

We always share the strategies that did and didn't work, as we believe transparent data analysis is an important part of the testing and learning process.

It's impossible to succeed in Twitter marketing without a strategy. Therefore, we invest our time in understanding each client and developing a specific plan that suits the brand.
Our professional copywriters and content writers create fresh content for your brand. Besides, our professionals design every tweet for your business and customize it for your followers.

We offer a result-oriented Twitter marketing service. We implement strategies essential for your brand & pair them with robust software that offers advanced insights into your marketing campaign.
Tools

We Used
To achieve the best results, we use only the best tools for Social Media Marketing.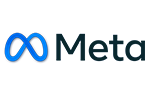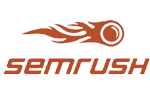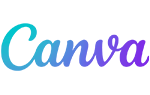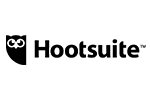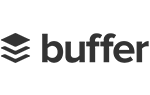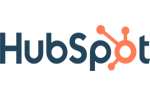 Our

Twitter Marketing

Process
We at SEOWebPlanet attract, impress, and convert more leads online and help your brand achieve desired results. Our four-step Twitter marketing process involves.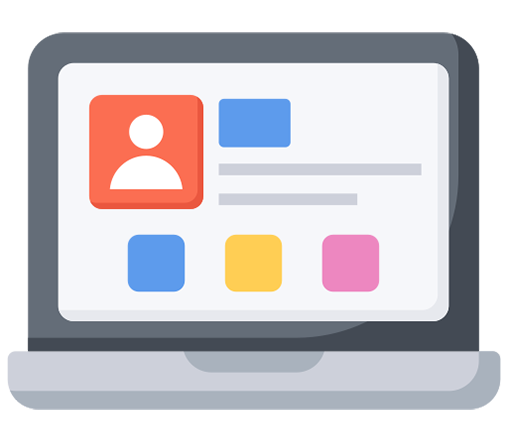 Set Up Your Profile
We start with setting up the Twitter profile so your audience can recognize your brand, products, and services. We start by creating an optimized profile that boosts the visibility of your account and entices new followers. Since Google lists Twitter profiles, our team of experts will optimize your profile for SEO by adding targeted keywords. We work according to your business objectives and goals, such as raising awareness, website clicks, growing followers, app installation, and building engagement.
Prepare Marketing and Advertising Strategy
You must know your target audience when using Twitter ads, as they help shape your campaign. We utilize Twitter's targeting features to determine and reach your target audience. After determining your target market, we research and develop an effective advertising strategy. We go through previous marketing campaigns at SEOWebPlanet and develop an optimal Twitter ad campaign. We further conduct a competitive analysis, develop a buyer's persona, and develop growth strategies for your campaign to show you the roadmap to success.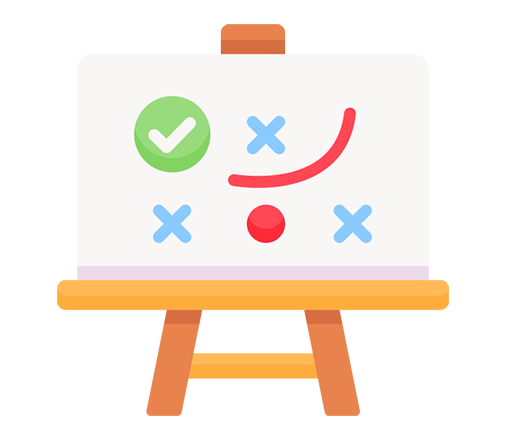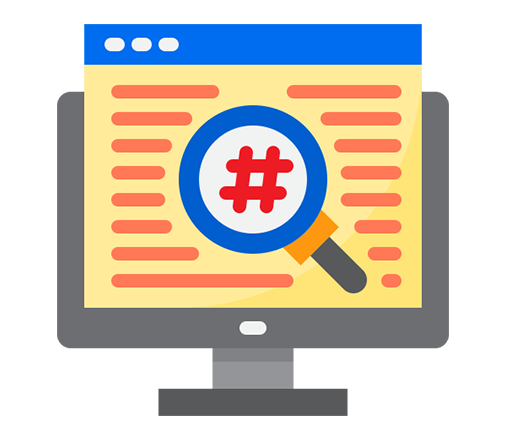 Content Creation with Appropriate Hashtags
Promoting excellent content is an essential part of Twitter advertising. Our expert social media management team deepens into Twitter and industry analytics to determine the hashtags and content topics that get more clicks from your target audience. After our clients agree on our proposed marketing strategy, we immediately start the execution process. We assure quality tweets, and therefore, we prepare a monthly content calendar that allows our clients to review and approve before their campaign goes live.
Monitor, Refine and Report
We develop strategies that succeed. However, with Twitter ad campaigns, there is always room for improvement. We discover new and effective ways that help boost your brand's ROI by monitoring your Twitter ad performance and finding out the ads and strategies that are most effective. At SEOWebPlanet, we never believe or practice keeping our clients out of the loop when running their ad campaigns. We share all relevant data that helps them understand the benefits earned through Twitter marketing.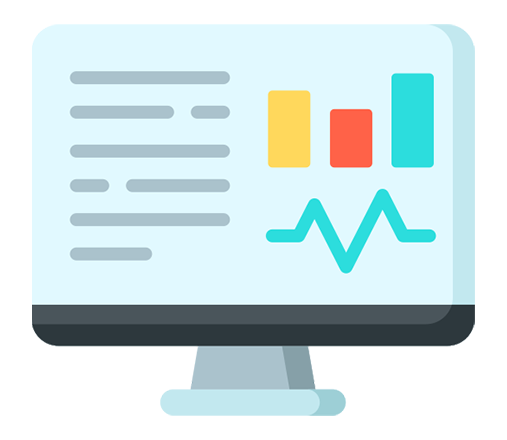 READY TO GROW YOUR BUSINESS WITH SOCIAL MEDIA MARKETING? LET'S TALK
We'll help to create a Social Media Strategy that suits your specific needs.